For today's project I upcycled three Tropicana Simply Orange 16oz bottles, by turning them into three chic vases.
FROM THIS:
TO THIS:
WHAT YOU WILL NEED:
1) Three clean, empty plastic bottles
2) Adhesive removal agent
3) Spray Paint Primer
4) Spray Paint Color of Choice
5) Flowers (fake or real)
6) Taffeta or Twine
1) Clean the bottles using warm water and soap, and tear off the stickers
2) Remove the remaining adhesive with an adhesive removal agent to remove it (I used some turpentine which worked like a charm)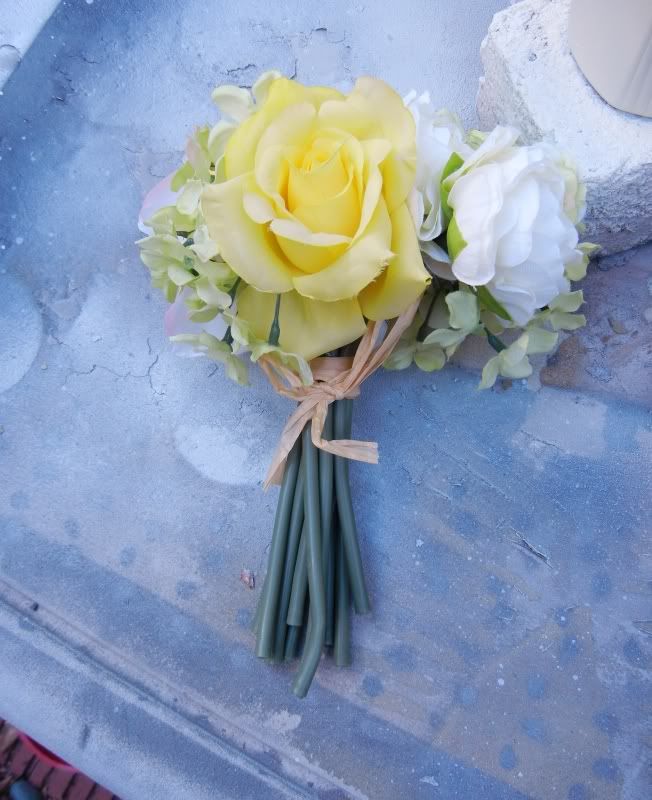 5) Arrange your flowers together using some floral tape.
I found these bouquets for 50% off at Michaels!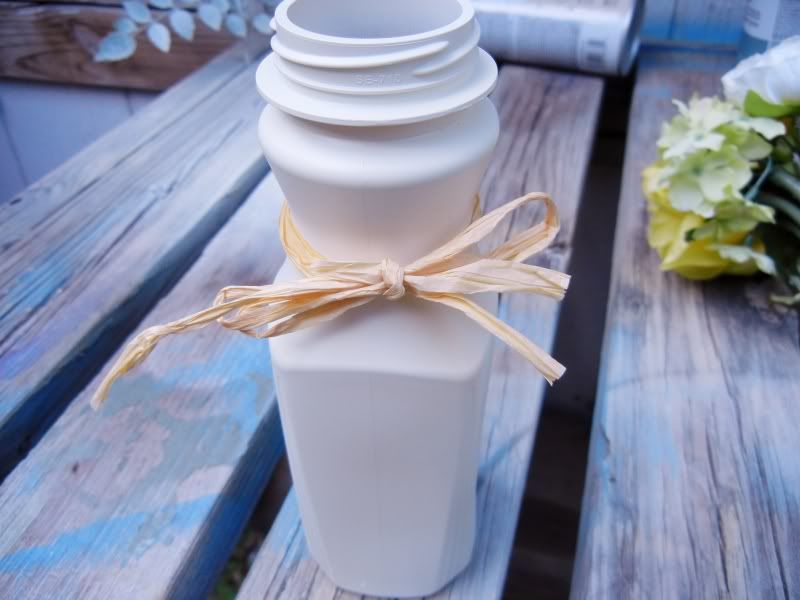 6) Tie your accent around the outside
My bouquets conveniently came with rafia wrapped around them already...PERFECT! I untied the rafia from the bouquets and then tied it around the bottles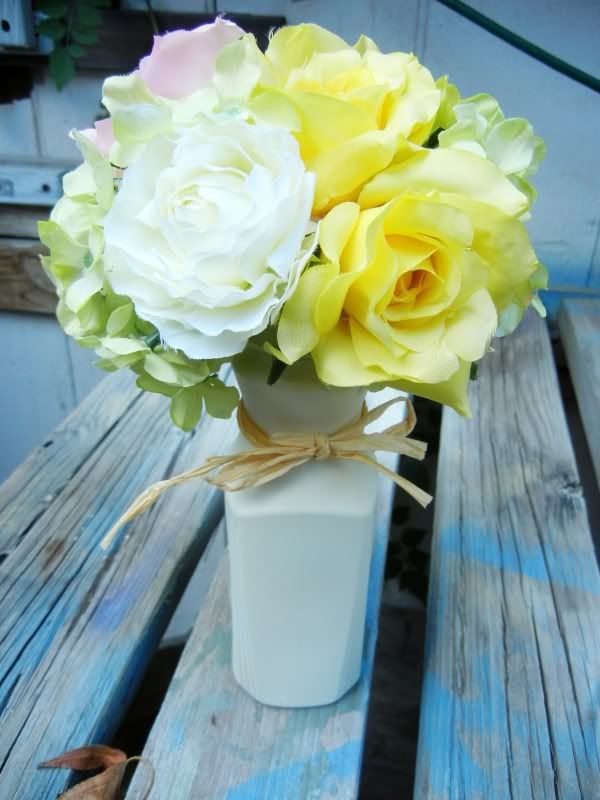 7) Insert your flowers
And now for the Tropicana Bottle Vase Reveal!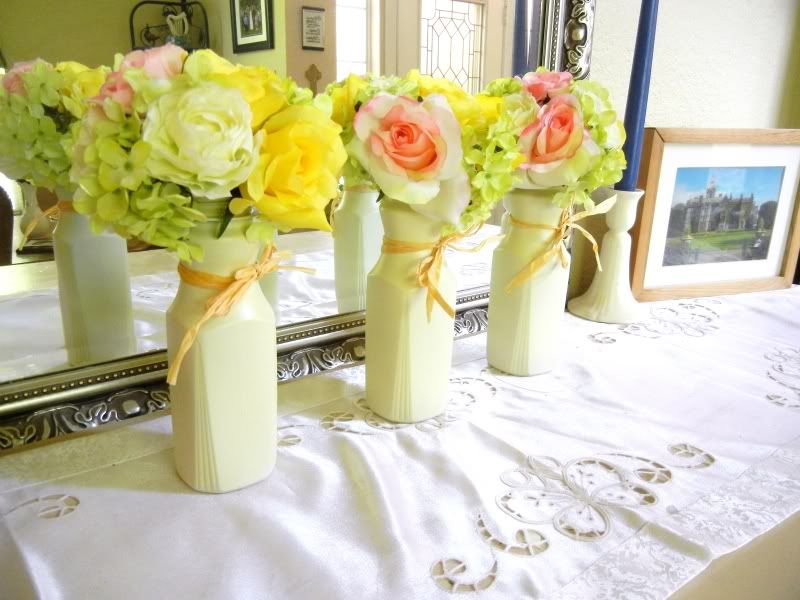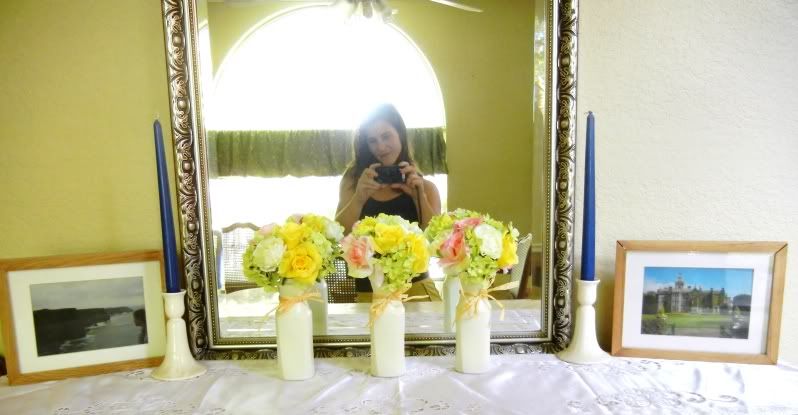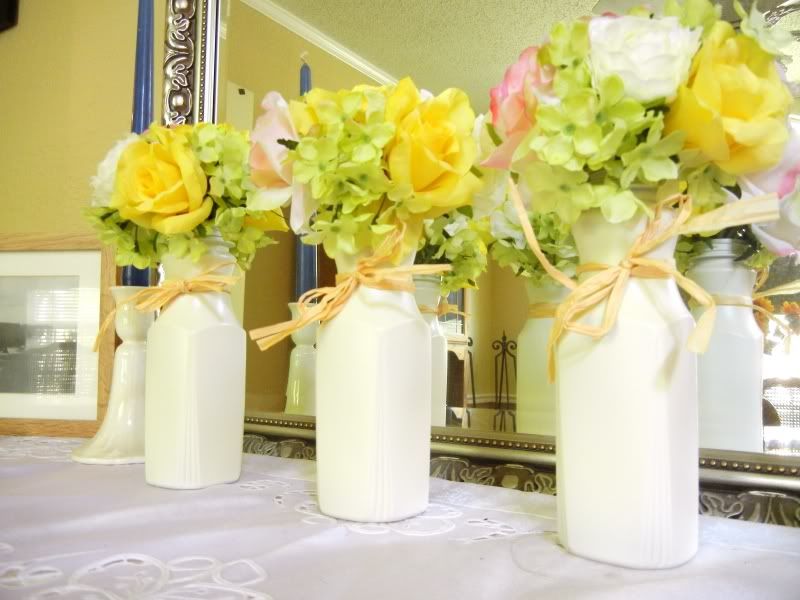 Have a lovely Wednesday!
PARTY!