TWO AMAZING GIVEAWAYS FROM TWO AMAZING BLOGS!
FIRST: Craft Goodies from Pick Your Plum!
A Dream Giveaway for Us Crafty Crafters!
PICK YOUR PLUM
Pick Your Plum is a crafter's paradise!
Head over to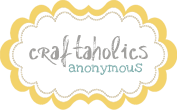 to enter the
giveaway
and see some of the crafty supplies you could win!!
AND SECOND: A spool of Divine Twine from Whisker Graphics...
I'm dreaming of the pretty packaging as I type!
Head over to
to enter.
Quick! Whicker Graphic's
Giveaway
ends August 8th!