On Monday night, after months of preparing, hard work, conditioning and endless hours in the dojo...
I got my Red Brown Belt!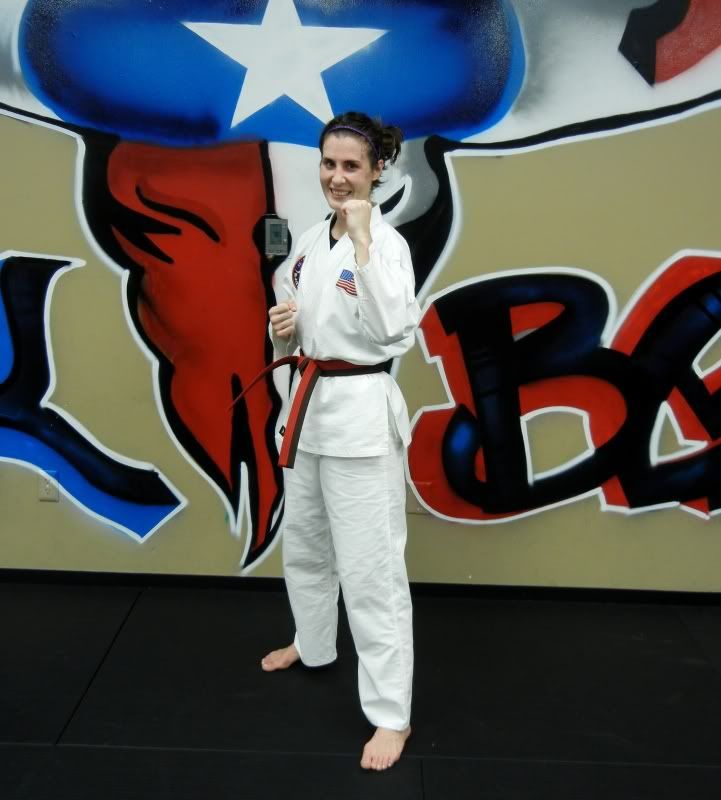 I was so nervous for this test. I had been preparing and practicing countless hours weeks before the testing date, but one week before the test I had the worst run of bad luck!
I had to miss about a week of class because of our foundation issues, and then I got sick. I was so worried about my conditioning. I started feeling better on Sunday, so I spent the whole day just working on my kicks, and my katas.
I lost points due to some of my stances in my katas not being deep enough. I even felt it during my katas, but it was complete fatique due to me missing a week of workouts before the test.
Next time I'll be taking my Vitamin C before the test so I can make my stances the lowest they have ever been!
Now I only have Brown and Red Black before my Black Belt!
I'm already nervous for those tests!
I guess I just have to keep telling myself:
Have a Happy Thursday everyone!