I hope you all had a very happy New Year's! I spent yesterday and today working on an exciting new addition to my craft room which will be this Wednesday's DIY Wednesday.
In preparation for this new addition to my craft room, I did some rearranging and did a good purge of un-needed/wanted items.
Take a look to see how my craft space has evolved:

BEGINNINGS: A Dining Room Takeover
My hubby was more than ecstatic when I announced I was going to give myself an official craft room upstairs. What a mess!
MOVING ON UP: A New Craft Space
I was so excited when I moved upstairs. I added organization and space which helped so much with my creative process!
EVOLUTION: DIY Craft Room Upgrade Coming Soon
There is still some messiness on the shelving as I'm waiting until after the big DIY project is finished and installed to arrange everything.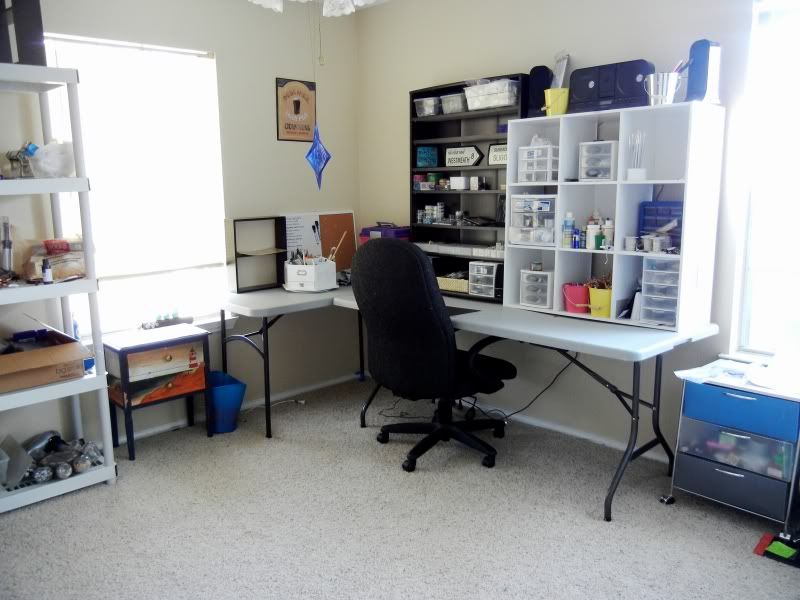 And along this empty wall is where the DIY Project surprise is going! Super duper excited!! I will have complete pictures for you this DIY Wednesday!