Yesterday was Earth Day! Did you conserve some water? Turn off the lights? Change out your old bulbs to CFL? This Earth Day was particularly exciting because these eco-conscious celebs received their Upcycled Vinyl Record Earth Girl Bracelets from Release Me Creations!
This is what they received: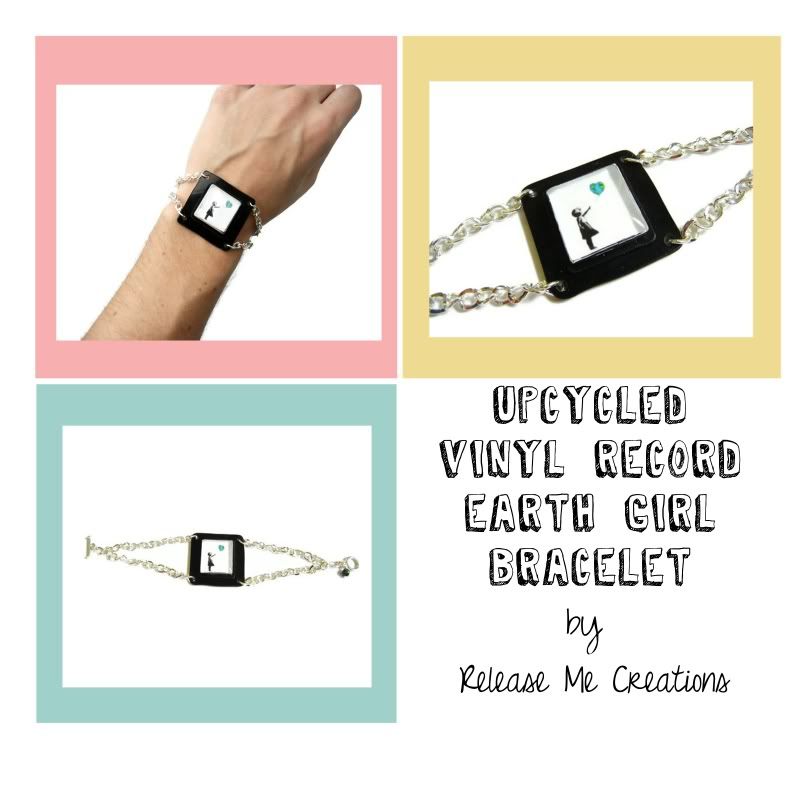 I left a little note for the gentlemen that I'd be happy to make them a pair of cuff links as the bracelet is a bit girly...but we'll see.
These were Limited Edition, and I did not list them in my shop. But if you are interested, I'd be happy to create one for you custom order!
And I do have these in a simple necklace version HERE.
GO GREEN!
Happy Monday Everyone!!
Stay tuned...Art Print Mondays Post to follow...