It is amazing to me how quickly this week has flown by. I cannot believe it is DIY Wednesday again!
This week I have a lovely little project that I completed, and absolutely love the results!
It was fast, easy, and cheap but looks so very lovely when it is finished.
Alright, alright...without further ado:
The Moss Covered Plank
Here is what I used:
1) Moss Table Runner from Michaels
2) Scissors
3) Heavy Duty Craft Glue
4) Hot Glue Gun
5) Wooden Board/Plank (Mine was lying around in the garden shed...begging to be used again)
6) Staple Gun (Can you tell I edited that in...oopsies!)
Okay, so here we go!
Apply Hot Glue and Craft Glue to one side of board (I used both, just in case the hot glue started to dry and didn't have enough stick left to it before I placed the moss) and then Press board to the non-moss side of the runner (I stood on it, walked around a little bit, gave it a good massage with my feet)
Trim the sides of the runner so that they will meet up in the middle when you wrap it around (I eyeballed it)
Apply glue to other side of the board, pull the moss taut and apply pressure to the glue, while adding the staples to ensure a tight fit
STEP 4 OPTIONAL
I wanted to add some depth, so I cut out some rolling hill shapes, and glued these to the board
Here is a shot with the depth added:
And here is the final result, resting on my mantle!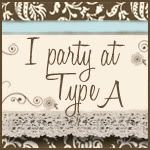 " />