This post is a guest post over at
Allie Makes
published on August 25, 2011. I have posted and backdated it under my July files so that I can archive it in my Tutorials list. You can check out the original post
here
.
Today I'm going show you how to make this cute little dangling column shelf: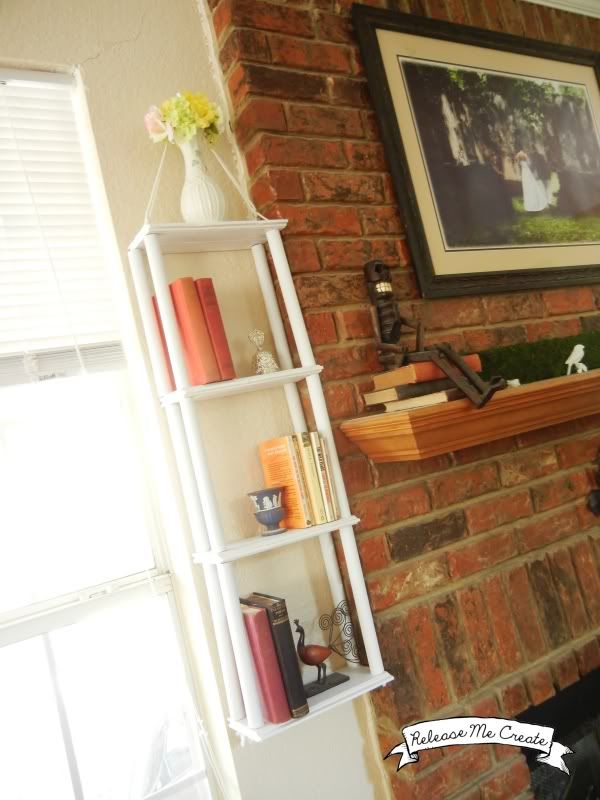 So, lets get started.
WHAT YOU WILL NEED:
4' Board (Not too thick, I used some sort of cheap panelling that I found in the Home Depot bargain bin)
1/2" PVC Pipe
PVC Pipe Cutter Thingy
1/4" rope
Drill
Saw (Mechanical or Handheld)
Wall Hook
White Spray Paint
First, I cut my 4' board into 1' pieces (Okay, I had my husband cut them for me with his circular saw...I am not to be trusted with sharp objects). I spray painted them, let them dry, and then drilled a hold in each corner of one piece.
Next I cut my PVC pipe and cut it into 1' pieces using my husbands handy dandy PVC Pipe cutter thingy.
After they were dry I began assembling the shelf. I threaded the rope through the bottom hole on on one of the boards and I tied a knot in the end of the rope so it would not pull through.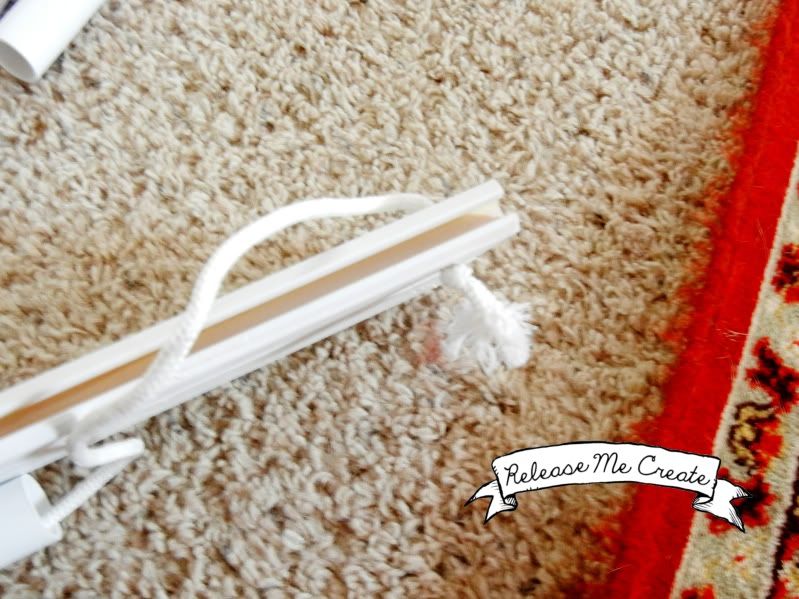 Then, I slid one of my PVC pipes onto the rope.
I did that same process for all of the holes, and just started stacking them together: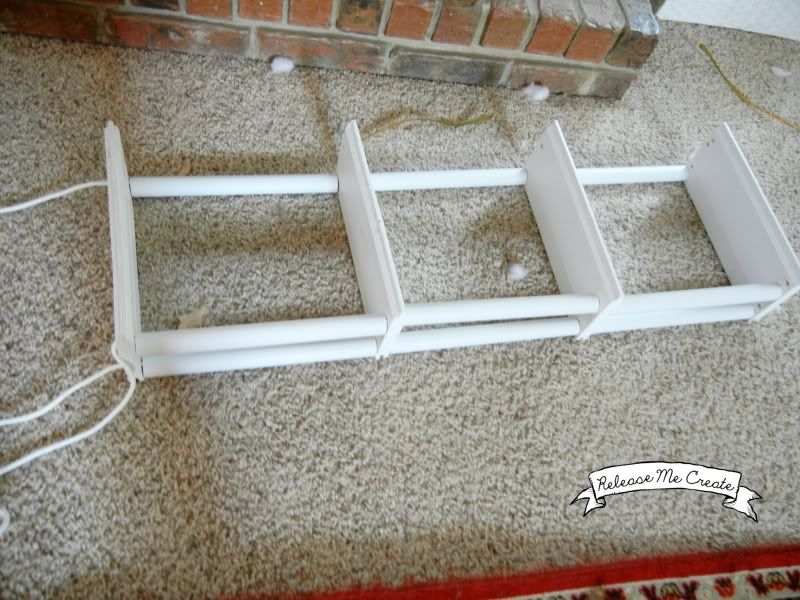 As you can see, the project overseer was close by, making sure everything was going smoothly:
I installed the hanging hook into the wall, tied up the ropes at the top making sure everything was even, and VOILA: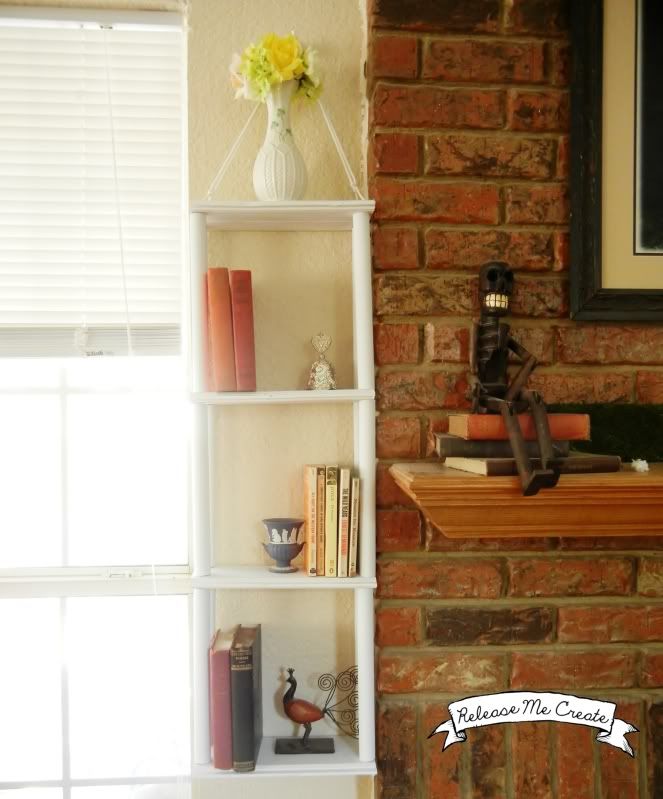 Now I just need to make one more for the other side of the fireplace. And then the next project is to paint the mantle white to match the shelves. I'm still trying to win that chess match with my husband, but he will cave and I shall have my white mantle :)
I hope you enjoyed it!
I would love to see what you make with this tutorial! Feel free to customize it and make it your own Just pop on over to
Release Me Create
to show me what you do!!