So today I bring you the easiest DIY project to help organize some of your utensils. I think it also adds a cute little decor element to your stovetop backing.
Sorry, I'm not doing my full kitchen reveal yet. I'm still working on removing the old border glue, re-painting and then stencilling on some new border elements. When I finish that up, I'm going to do a full kitchen reveal post! WHOHOO!
But you do get a sneak peak in this post...the beadboard wallpaper is painted and finished!
Anyway, back to today's project:
You will need: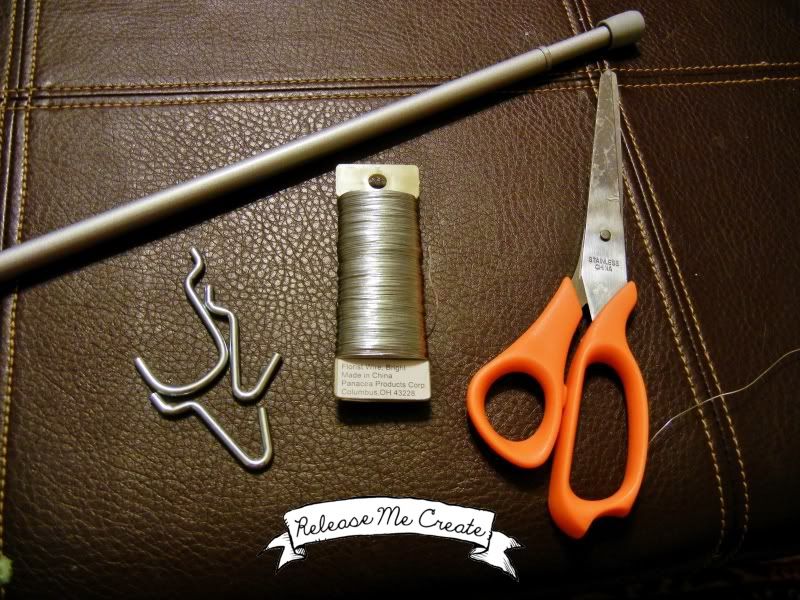 1) Wire cutters, or scissors if your wire is thinner
2) Floral wire
3) Hooks (mine were for pegboard)
4) Tension bar
If you have hooks that have a loop that will slide onto your bar, you can ignore steps 1-2. I did not have these, and thus, this project was born.
1) Cut your wire to about 18"
2) Wire wrap your hook onto the bar, and then space your hooks across your bar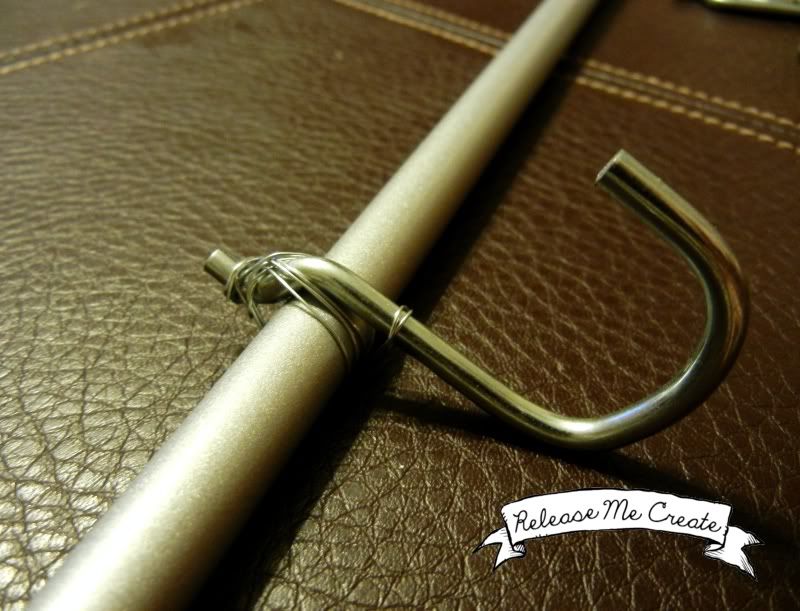 3)Hang your tension rod across your stovetop, and then hang your utensils
BAM! You are done :) I told you this was easy.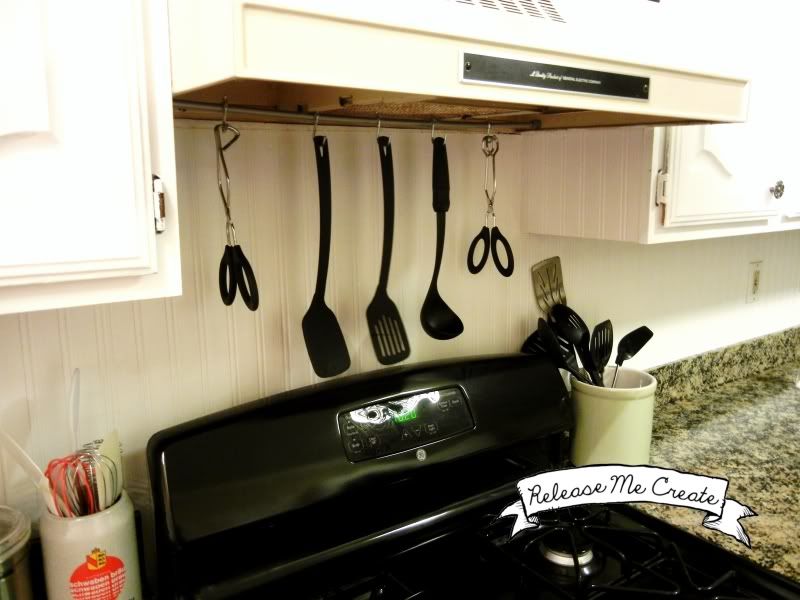 I plan on adding one more element, but I'll save it for a future post. TRANSLATE: I didn't have the supplies on hand :)
Have a great Wednesday!!
WHERE MY POST AND I ARE PARTYING!