I finally got my hands on Fort Worth Child Magazine, and lo and behold, on page 18 I found my little Academy Awards Silhouette Necklaces! The article was promoting the Cowtown Indie Bazaar, which happened on Saturday October 15th, and they mentioned me and my necklaces.
I was sad they didn't mention my connection to The Artisan Group as they are the only reason I have this amazing opportunity to bring my pieces to the celebrities at the Academy Awards, but I understand the magazine is limited to space and what they can include.
So here it is: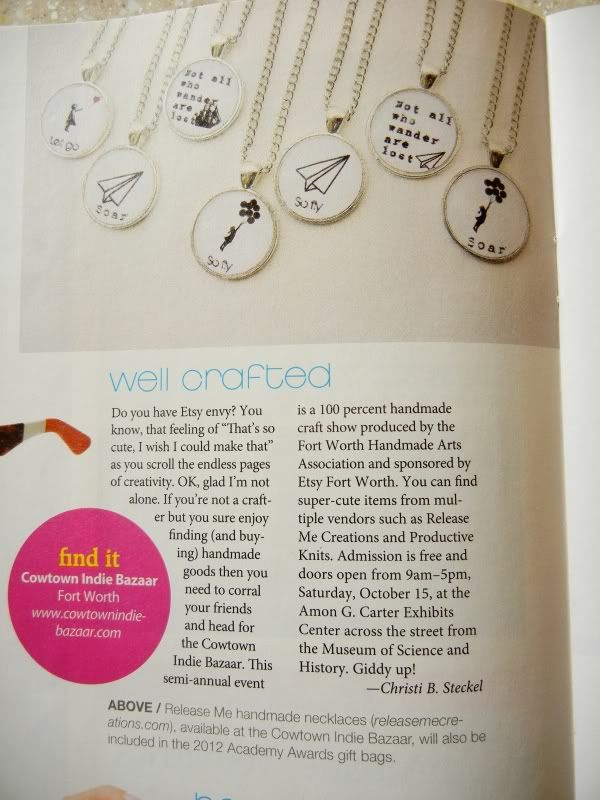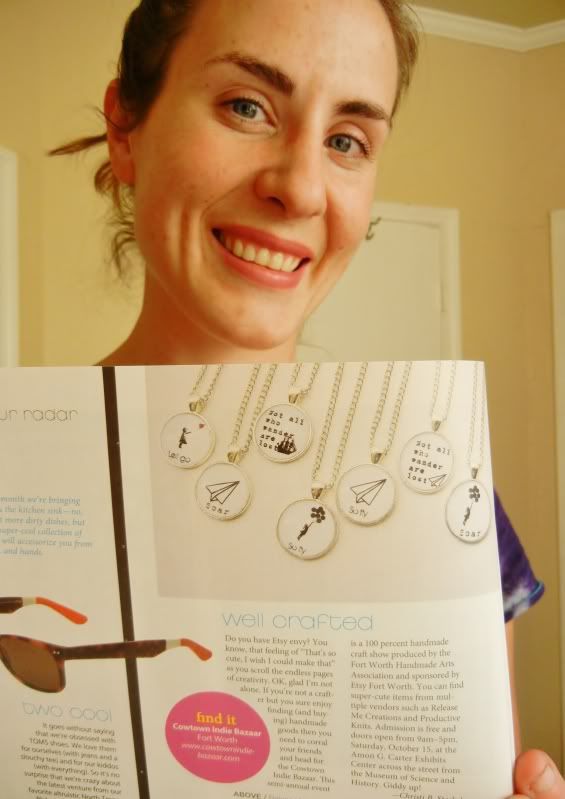 I'm super excited, and pretty darn proud of my little necklaces.
And I was also featured in my hometown newspaper!