So as many of you might know, I had been working tirelessly on my Kitchen Makeover.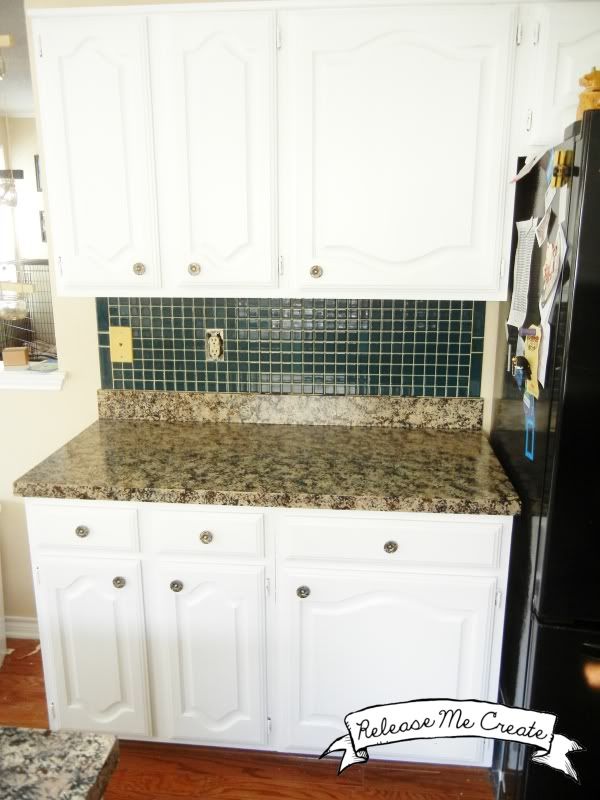 I then began removing the ugliest border in kitchen history.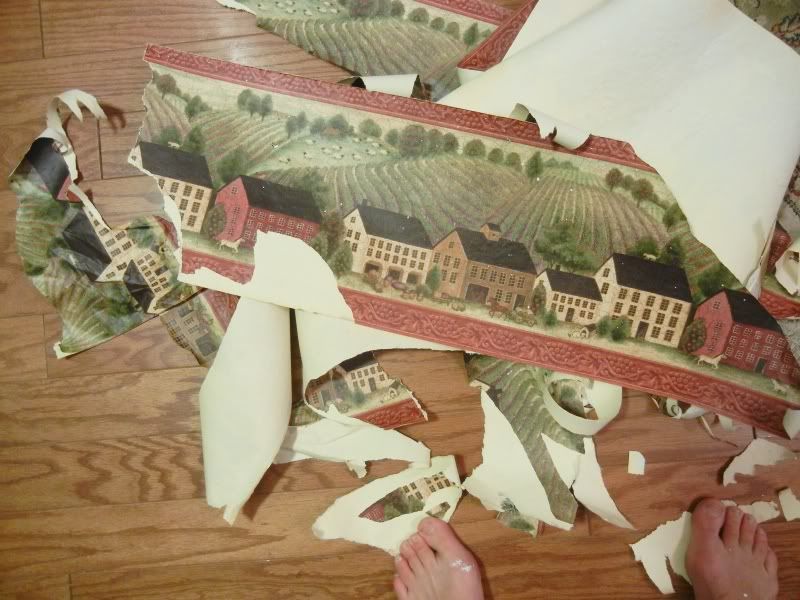 So where am I in the process?
Why did I stop posting about it?
Why did it come to a screeching halt?
Well, here is the story:
We started having foundation issues that were causing cracks all over the house, and were causing almost all of our first floor doors to not close properly.
I had to put a halt to my border project as I needed to wait for the house to settle to being fixing the cracks, and then painting over the newly clean border area. They had to put piers in on the other side of our house, then they caused a huge sewer leak, which then led to two giant holes in our hardwood kitchen floor.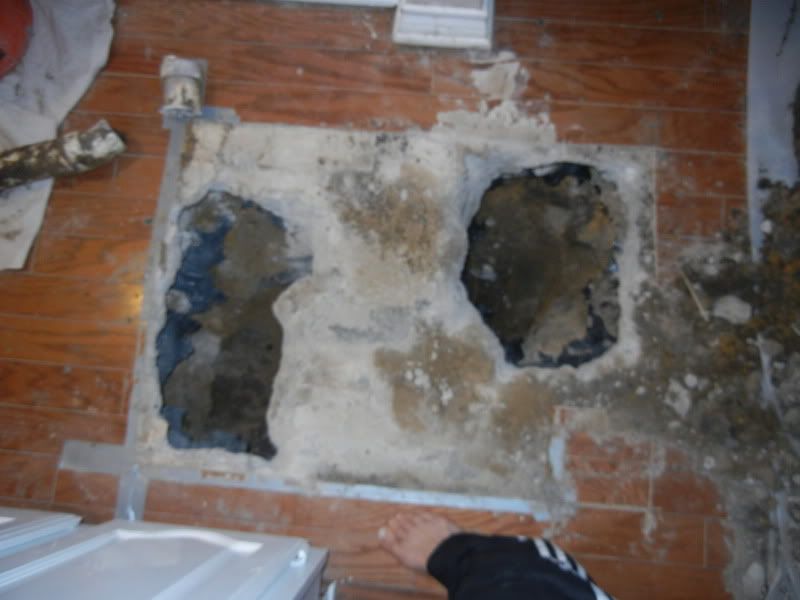 The holes are now filled in with cement but we cannot repair the floor in that spot. Looks like I'll be doing a post on how to craftily cover up giant cement areas of your kitchen floor!
So right now there is a hold on my kitchen. This has been breaking my heart. And I have been feeling so helpless as I don't have control over the house shifting. It is unsettling to say the least. I love our house, but these issues are causing me so much stress! It has cost us a fortune, and a fortune is something we don't have...and who knows if the house is going to settle now.
Alas, I shall resume hopefully within the next few weeks as long as no new cracks show up.