So I have declared this week DIY Gift Packaging week.
The Earth Day gifts, and Tori Spelling gifts are going out in the mail in the next couple of days, so gift packaging has been on the brain.
Yesterday I posted all about the
Earth Day Gift Packaging
...and now I bring you my packaging for Tori Spelling's jewelry!
I think that packaging is so important for a gift. It conveys a message, it sets a tone, and it creates excitement for the gift within all of the wrapping.
For Tori's gift, I wanted it to maintain a whimsical feel to it, with a bit of personalization and color.
I made my own necklace cards to hold the necklaces.
FRONT: BACK:
For a bit of cute personalization I found some Scrapbooking initial stickers that had some bling to them and added them to each of their necklace cards: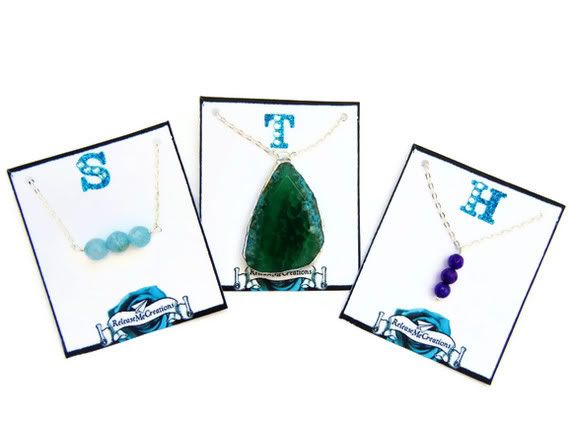 I then wrapped each one in some padding, and then fun colored tissue paper. I found these cute little metal initial charms, and added them to some blue ribbon, wrapped them up and VOILA: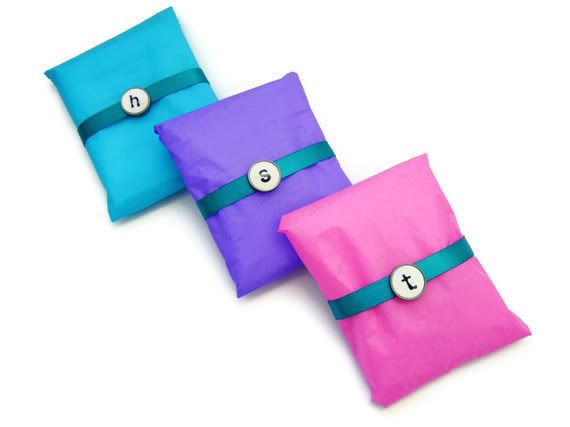 They all went into a simple white organza bag, I again used my sticker labels to create a little tag by pasting two together over some cardstock and there you have it!