SUPER EXCITING NEWS!
Do you see this beautiful lady?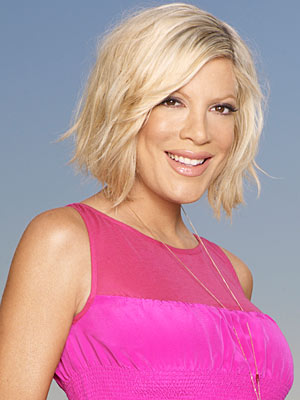 Photo Credit
Release Me Creations is making jewelry for her!
Ohmygoshohmygoshohmygoshohmygosh!
I have been given the most incredible opportunity to create a necklace for none other than the amazingly gorgeous and uber-talented Tori Spelling.
And that's not all!
I'm also making two little necklaces for her beautiful daughters, Stella and Hattie.
Here are their necklaces, designed and created exclusively for them by Release Me Creations:
Tori's necklace is a gorgeous faceted Green Agate Gemstone that I hand soldered and framed in fine silver. Her favorite color is Kelly Green, so I thought this would be perfect for her. I added an extension chain with three green stones for a finishing touch. Here are some more views of her necklace:
Stella's necklace consists of three beautiful light blue Fire Agate stones that have been wire wrapped along a silver wire. There are natural hints of yellow within the stones giving them a gorgeous glow. I added a 1" extension chain, with a single bead dangling from it for a finishing touch.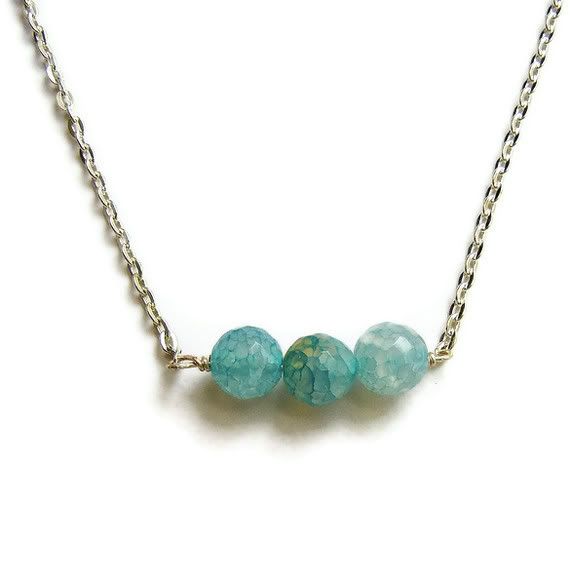 This is yet another amazing opportunity that would never have been possible without The Artisan Group. I am so thankful to be a part of such an amazing group of artists!
I am so excited for Tori to receive the necklaces. I hope they all love them. Tori has her own amazing jewelry line, so I feel a lot of pressure as she has an eye for good jewelry, and not to mention she has flawless style. Oh I hope-I hope-I hope she loves them!
I'm now off to get these pretties all packaged up and ready to go into the mail.
Stay tuned for some packaging pics.