Well, the kitchen is coming along!
I got the Beadboard Wallpaper up in a day. It was super simple.
I still need to paint it white, but I'm waiting for the countertops to fully cure so that the tape won't leave any marks.
Hover over each picture for the before and after!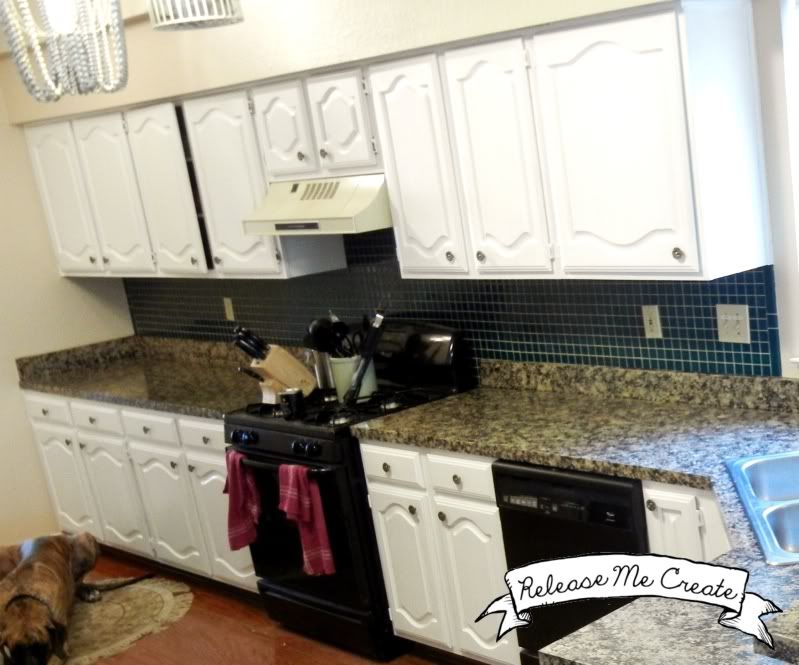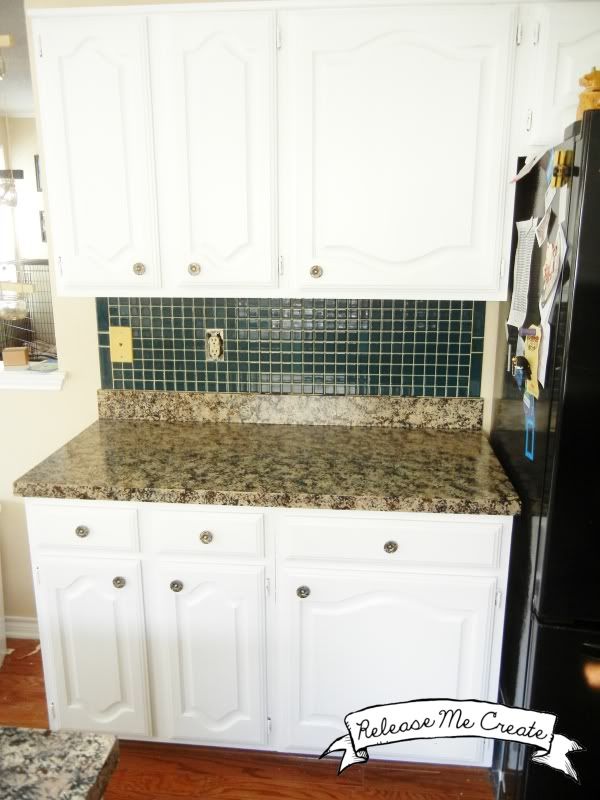 Before I started the process, which was so super simple, I did some research. This tutorial from Southern Hospitality was wonderful! It also boosted my confidence to be able to do the project. I also read up on Sassy Style, who also did a Beadboard Tutorial. Sassy style was using it as a backsplash, which is what I wanted to do, so again my confidence was further boosted. Both tutorials were fabulous!

With regards to how to do it...
1) Measure
2) Cut
3) Wet the back (I used the bathtub)
4) Wait 5 minutes
5) Paste it up!
6) Paint (haven't gotten to this yet)

The only issues I ran into were due to rushing through the measuring process. A few times I had to re-measure and cut, especially around the outlets. But other than that...easy! I applied white caulk to any seams that didn't match up perfectly. Now I just need to paint!
I will have more pictures when everything is all painted and finished!
WHERE MY POST AND I ARE PARTYING!