So I finally finished the jewelry that is going to be given to actress Mariska Hargitay!
I designed her a bracelet and earrings that I thought would compliment her gorgeous skin tone.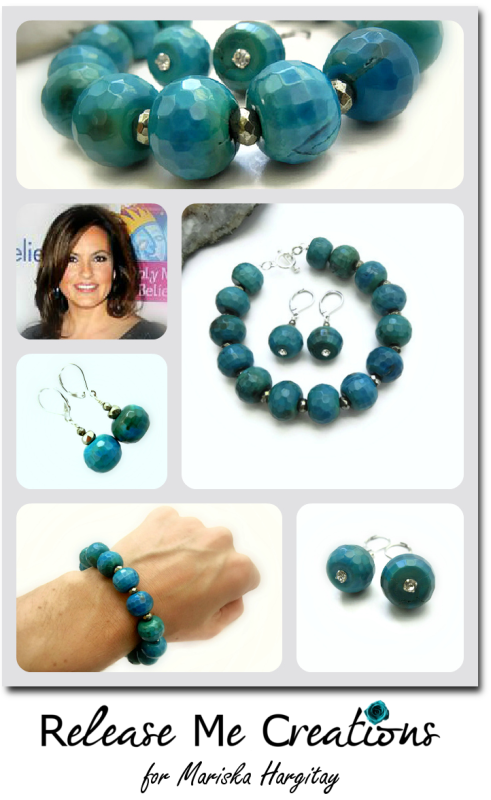 The beads are faceted blue and green Dragon Agate rondelles, with petite round faceted Pyrite stones set inbetween. I named the set Blue Gold Ocean, and hope she absolutely loves them!
They are officially on their way, and will hopefully be in her hands within the next few weeks.
I'm so very excited for her to receive her bracelet and earrings. She is not only a beautiful and talented woman, but she also supports some amazing causes. Beautiful on the inside as well as the outside...it doesn't get much better than that. I'm so honored to have this opportunity from The Artisan Group to be able to gift her jewelry from Release Me Creations!