I have been a busy little DIY bee recently. I blame this fact for my entire lack of blogging lately. As I finish up these projects I promise to get back into some more regular blogging posts.

My second project, after Board and Batten Wall 1, and Board and Batten Wall 2, was to redo our dining room. The color in there was absolutely horrific. The previous owners I think had some leftover paint and just slopped it up in the dining room. It was a disgusting reddish almost pinkish brown color that they did under the chair rail. On top was a light beige (which is what our entire first floor consisted of before I got my hands on it)

Anyway, I decided I wanted to go with a classic gray and white palette. Here are a few befores. Sorry I had already started into the project before I thought about PICTURES!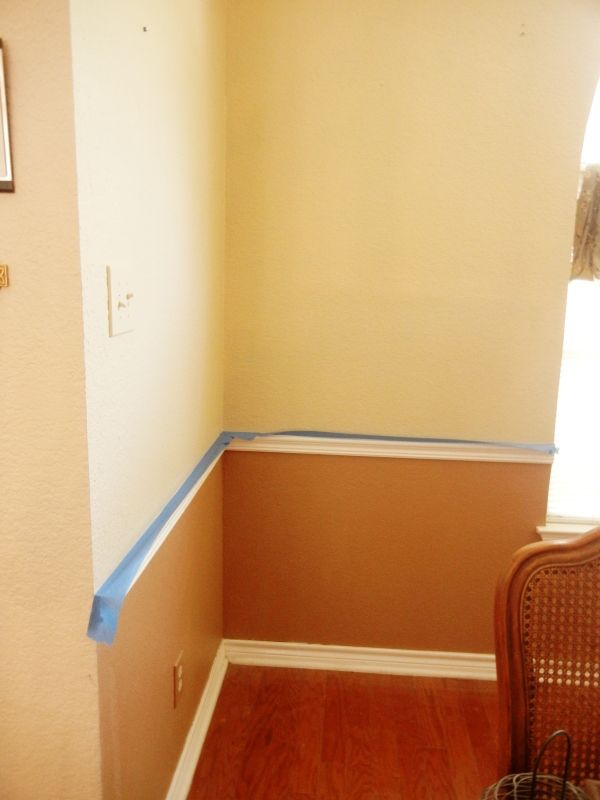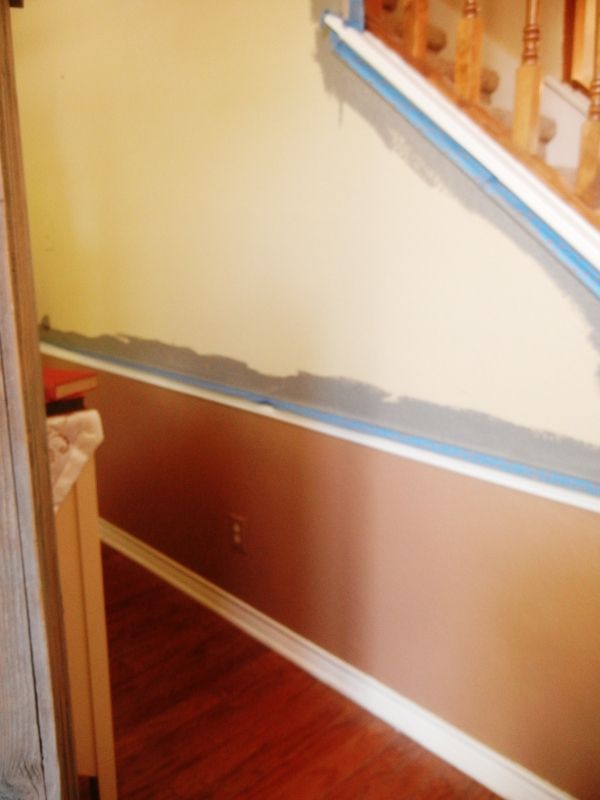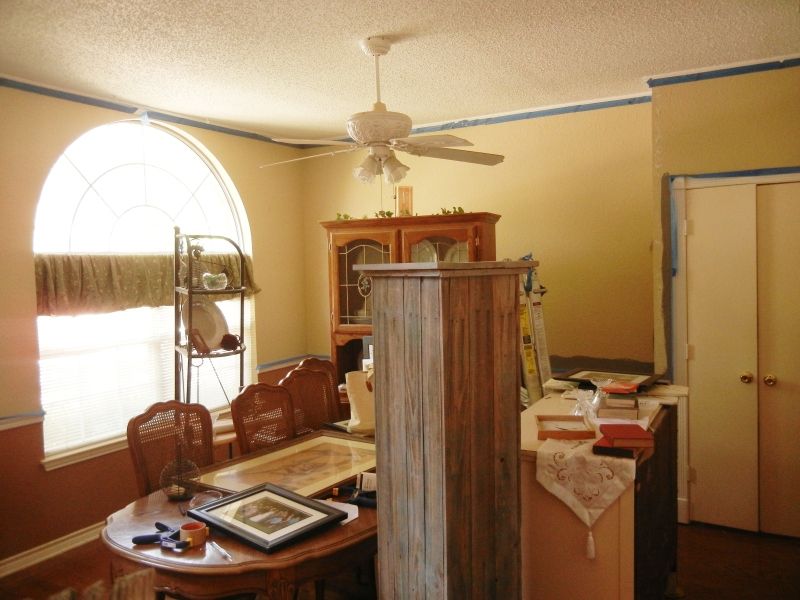 AND HERE IS THE AFTER! It looks like a completely different room, with just a few coats of paint and some rearranging of furniture.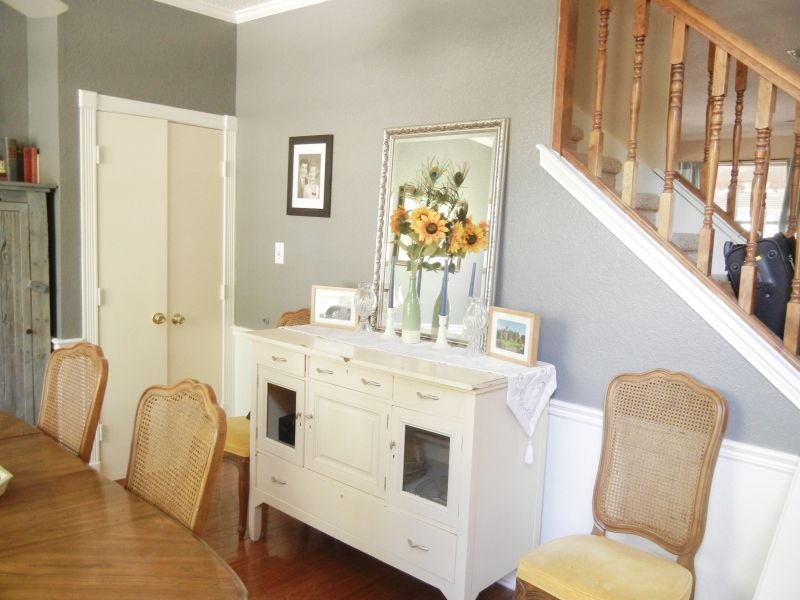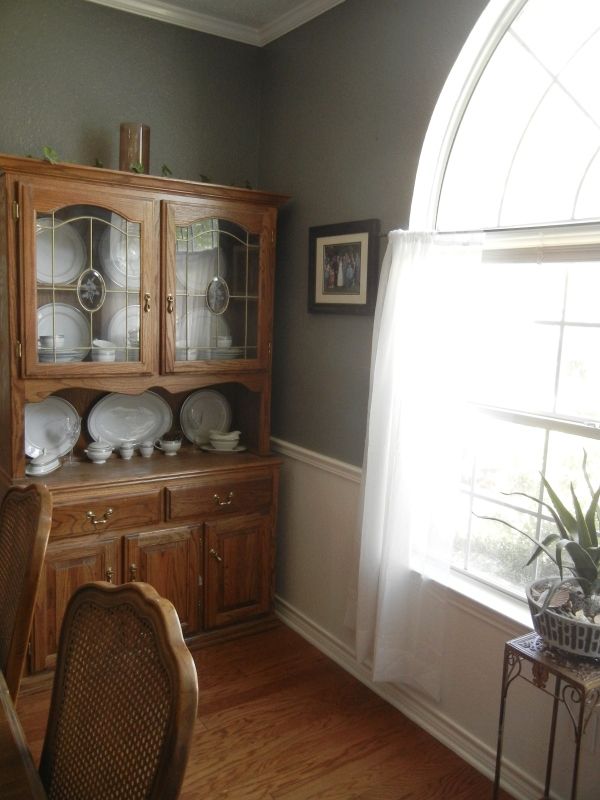 Stay tuned to see my Wainscoting in the Kitchen project. Also on my list is to redo those hideous dining room chairs seen in the pictures above.